Jacob Schoeneberger's Bio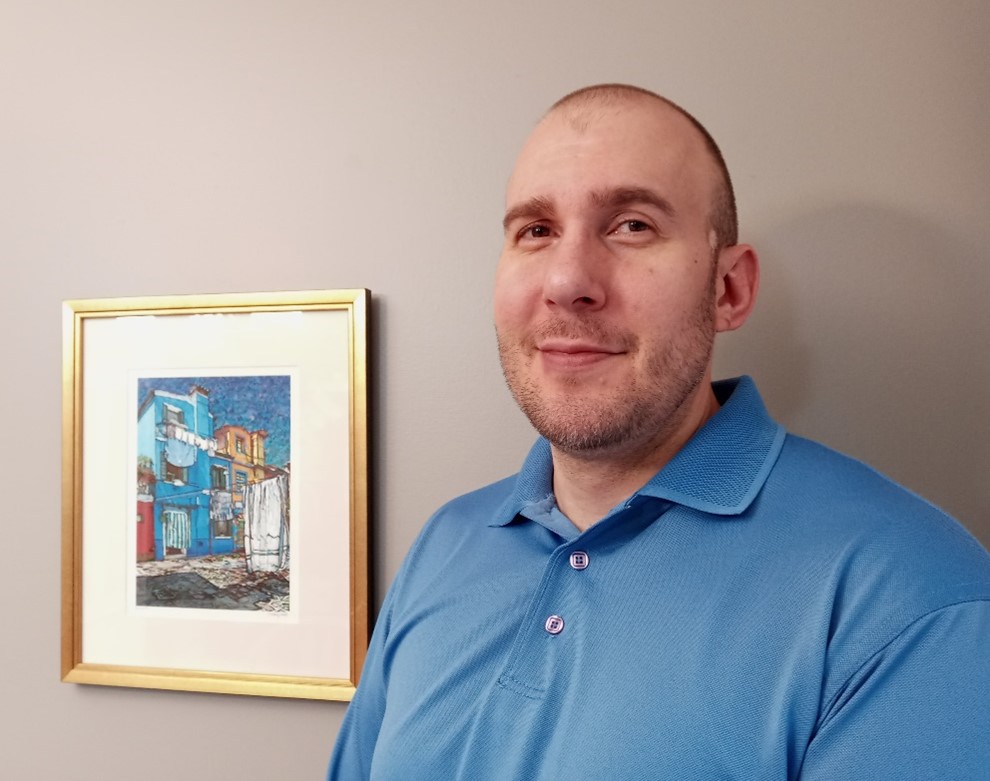 Hi, I'm Jacob Schoeneberger. As a lifelong New Yorker, I can honestly say I live in the best state in the country. And as I reflect upon my life, I see it in four distinct stages that led me to where I am today.
The Jacob Schoeneberger Early Years
I grew up in downstate NY, not in NYC but a little north of it. Far enough north to be able to spend my younger days fishing and hunting with my father and friends. Everyone should be able to enjoy the outdoors in their youth, it provides an invaluable sense of perspective. I'm happy to have had that chance.
The neighborhood I grew up in was like a small slice of Americana. The neighbors all knew and supported one another, and it created a sense of belonging. My childhood friends helped to shape the person I became. They were all a bit older than me, so I had to be tough sometimes. But the bond we formed is one I hold dear still today.
There was mischief, there were shenanigans, and there were a few fights. But I can look back on those days with fond memories and so much nostalgia. I truly lived the saying, "It takes a village to raise a child."
My parents did a great job raising me and they gave me so many amazing opportunities. Though my father has passed, my mother is still here for me, and I depend on her every day. She's given me so much it's hard to even fathom. I can only ever be grateful to my mother and father and my family for giving me such a solid foundation to help me grow.
After graduating from the relatively small high school in my hometown, I went to college in the state's capital, Albany. That began the next stage of my life.
The Jacob Schoeneberger College Years
What can anyone say about their college years? If they did it right, they'd have to say there were laughs, there were tears, there was hope, there was inspiration, there was heartbreak. But most of all, your eyes get opened to so many new things.
That was my college experience. I met the most amazing people and learned some incredibly valuable lessons. The first lesson I learned at college was never put off the fun you can have today until tomorrow. You only get those few years of fun once, so you have to make the most of them.
The next lesson I learned was don't take life too seriously. It's easy to feel like life is really dramatic at that age and that every decision you make is life or death. But you have to learn that life doesn't need to be so serious. Just enjoy the ride.
The one lesson I should have learned in college was how to cherish every day. I look back now and realize it was one of the most incredible times of my life. I should have lived more in the moment back then. But at least I can now remember it fondly and be happy knowing I got to experience it and meet some of the greatest people I've ever known.
The Jacob Schoeneberger Professional Years
After college I got down to work. I've spent more than 20 years building a career I'm very proud of. I now work in the marketing profession as a copywriter. I specialize in the technology industry, but marketing writing in general is a big passion of mine.
I learned so much on the job. I'm lucky to have worked for some incredibly inspirational, and understanding, people in my career. People who have helped me grow and understood when I had to learn lessons the hard way.
Most of what I know now I learned on the job and figured out by trial and error and research. I'm constantly reading about content marketing and trying to stay as sharp as possible in my career.
Beyond just writing though, what I love most about being in marketing is the collaborative nature of every project. I get to work with such awe-inspiring, creative professionals. I've always said that to succeed in marketing you need to be half artist, half businessperson. Now we can add half data analyst to that as well.
But the point is I find it very remarkable watching colleagues balance their amazing creativity with business savvy to create such amazing marketing campaigns. That part of the job never ceases to amaze me.
And it was during my professionally focused years that I wound up meeting my future wife. This led me to the next stage of my life.
The Jacob Schoeneberger Parenting Years
I met my amazing wife through mutual friends. We bonded over our witty humor (where we each insist that we're funnier than the other) and our laid-back ways (we both prefer relaxing at home more than globetrotting). She's easily the coolest, most understanding, most intelligent, and most beautiful person I've ever met.
We got married one April day and had a reception overlooking a lake near our house with our dearest friends and family. And the following year we welcomed our first child. The joy of becoming a parent is quite unlike anything else a person can experience. It's as if God is showing you the reason you were given a soul.
Three years later our second child was born and after that we decided two is enough! Neither of us wanted to be outnumbered in the daily struggle.
Parenthood has been an incredibly rewarding experience, but I can't say it's all been a perfect ride. I know I sometimes make mistakes as a parent, and I just hope the love we provide outweighs any mistakes we might make along the way. Ours is a house of love and laughter, and in the end I think that's what matters most.
Nor has my personal journey been a smooth one. I've dealt with some major missteps in my life. I've had to confront my own shortcomings and overcome my anxiety and depression to lead a healthier life.
I've learned that I cannot dwell on the past and I can't change the mistakes, large or small, that I've made. I can only move forward and make my ultimate goal to be a better human today than I was yesterday.
We all owe that to ourselves, to our children, and to our loved ones. And that's the center of my journey now. I want only to celebrate the beauty of, and take pride in, my simple, everyday life.
That's why I've started writing this blog. I'm sure my posts won't be very entertaining to readers. I just want to write about the things I enjoy, mostly sports and entertainment. But at least I'll be writing. And that's an everyday task I can appreciate as I move into the next stage of my life (whatever that may be).